MailChimp is a smart email marketing tool for start-ups and small businesses that want to enhance their presence and effectively reach their clients and prospective customers. 
It is a winning platform that combines valuable price, unbeatable user-friendly features, and reliability.
It offers business-enhancing analytical features to help you plan and succeed in your email and social marketing campaigns.
MailChimp has been designed with non-tech-savvy people in mind. It is easy-to-use, flexible and has a simple design so that anyone can send out professional-looking emails and social campaigns.
Here are the 3 main advantages of using MailChimp:
1. Forever Free
If you have up to 2,000 email subscribers, MailChimp offers a basic free plan. The free option is perfect for newcomers in their niche that are just starting their email marketing journey. You can add up to 2,000 contacts on your list, and you can send up to 12,000 emails for free a month! 
2. Feature-rich 
MailChimp is packed with useful features to make your life easier. Some of our favourite features include:
In MailChimp, landing pages live alongside other campaign types. Landing pages are free to all MailChimp users, so you can build as many as you need. They are different from other pages on your site because they focus on specific, short-term goals so that you can get the results you want. Landing pages can boost your credibility and reinforce your brand.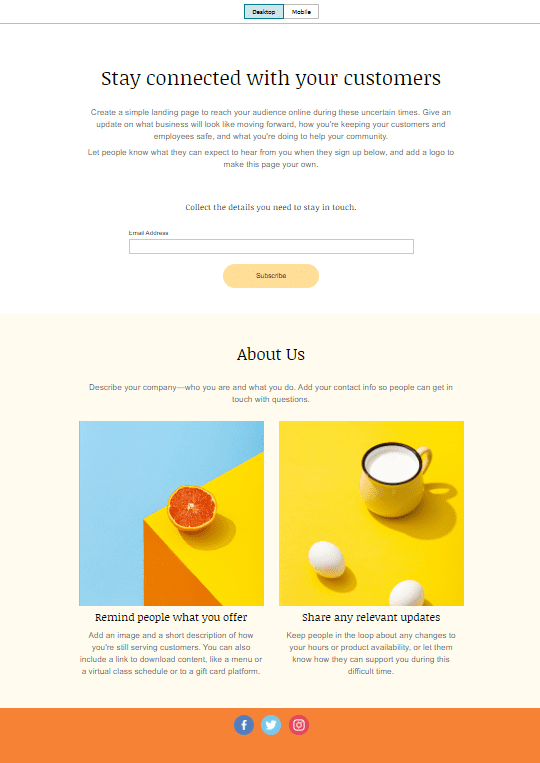 Ready-to-Use Campaign Templates and Email Designer
MailChimp offers an easy way to customise your email campaigns. You can simply choose a pre-built template and use their easy to use drag-and-drop design feature to start creating your email marketing campaigns. The built-in photo editor and free image database help you get the most out of your images.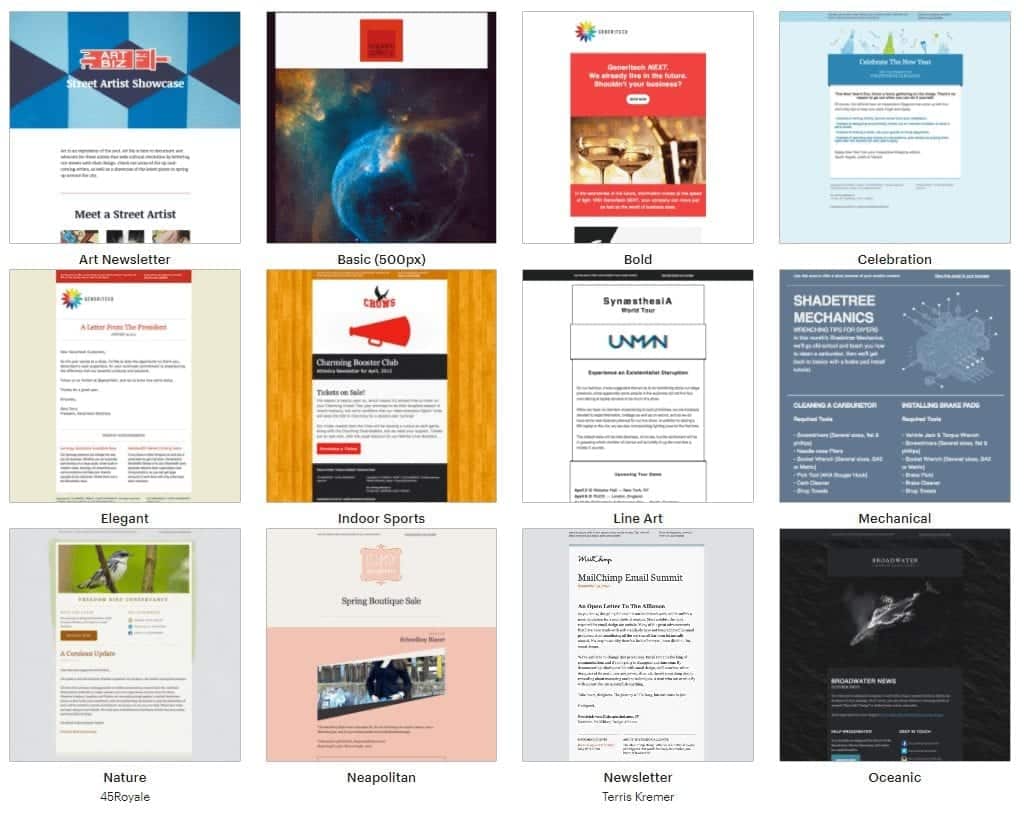 Mailchimp's Marketing Automation
It varies from simple operations to more complex, multi-step processes, and allows for customized workflows based on customer behavior.
Some of the automation that Mailchimp offers include:
Welcome messages

Date-based automations

Behavior-based automations

Abandoned cart messages

Order or appointment notifications

Product retargeting emails

Re-engagement messages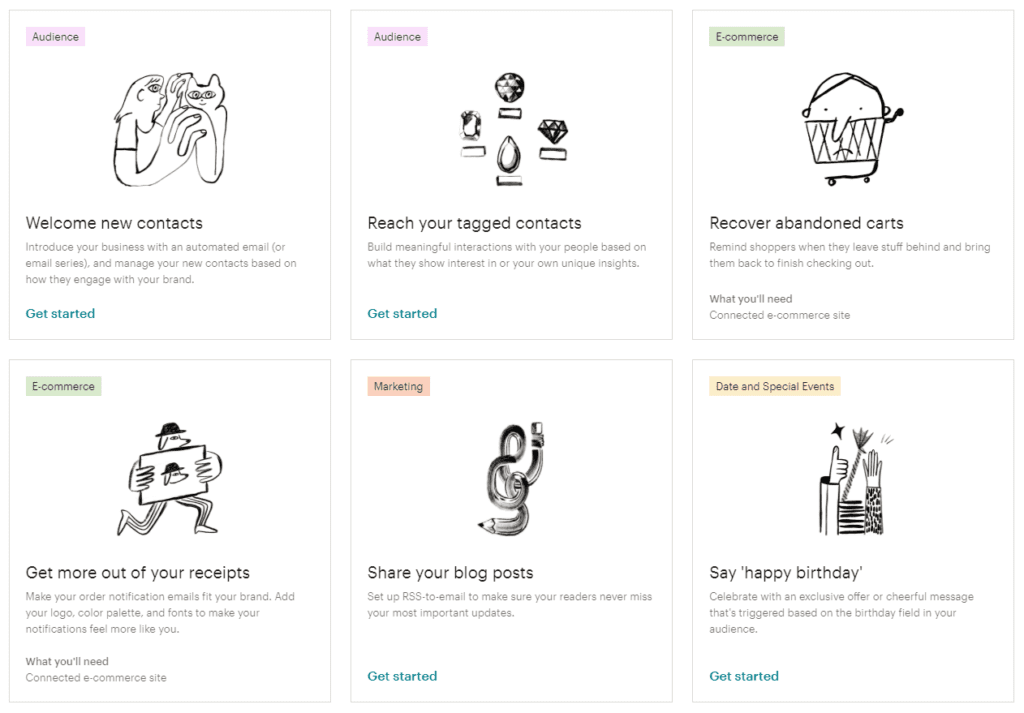 Personalized Product Recommendations
They are available for users who connect a supported e-commerce store or a custom API 3.0 integration that can be found on the Integrations page. It uses individual contact purchase data to prioritize and promote your store's relevant items. You can add the recommended products to your emails to increase revenue and encourage repeat purchases.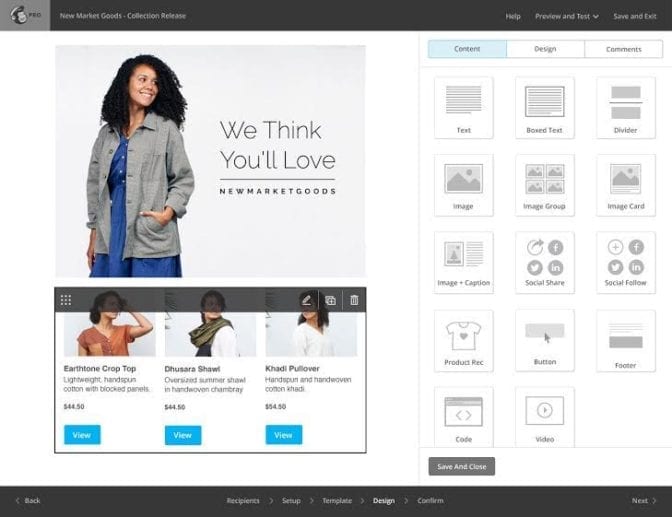 Photo credit: Mailchimp
Organic Social Media Posting
You can use MailChimp to create and share your posts in minutes to Facebook, Instagram, and Twitter. Through MailChimp, you can create, manage, and publish social posts that help you stand out all from one place.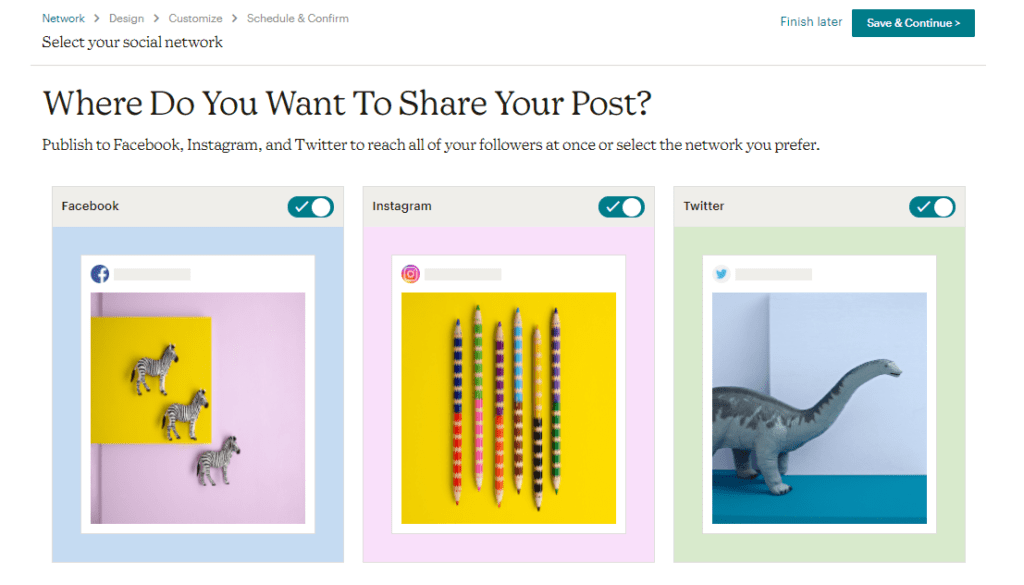 Social Ads and Post Scheduling
You can now create your Facebook or Instagram Ads directly from MailChimp. This feature will guide you through create and publish ads. Choose the people you want to target, including your existing audience, social media users whose interests align with your services or products, or people who visit your website.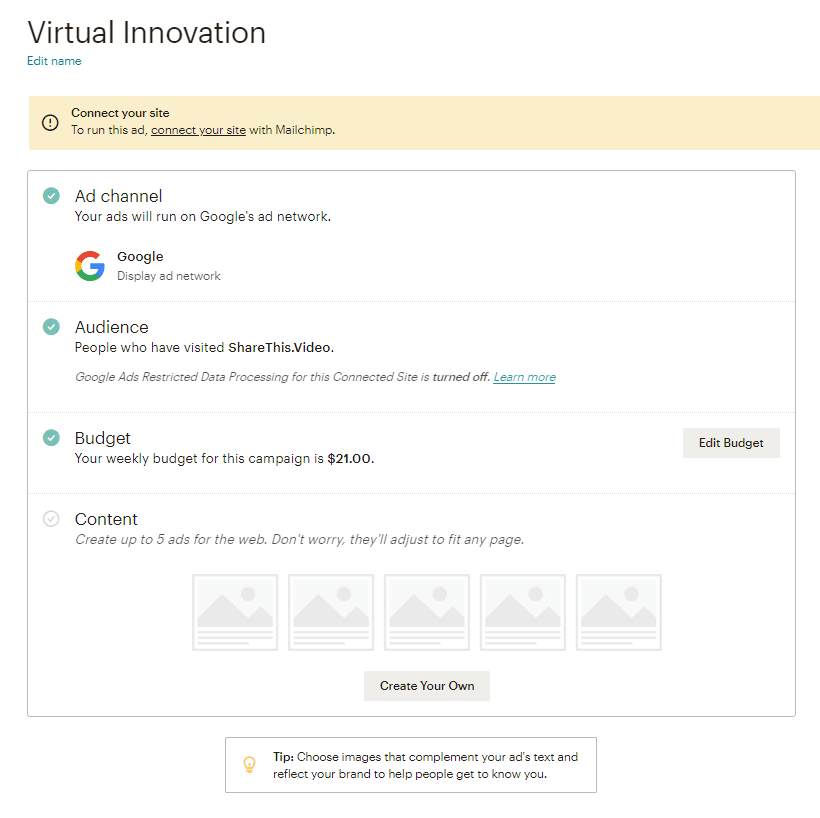 3. Insightful Reporting and Analytics
It is very useful to have advanced audience insights into the activities of your subscribers. MailChimp can show you these metrics on its at-a-glance dashboard. Monitoring email marketing metrics can play a key role in determining the success of your digital marketing efforts. MailChimp's real-time campaign performance and analytics, click map, interactive data visualization and ROI tracking across all channels are very powerful information and can be an invaluable asset to your business.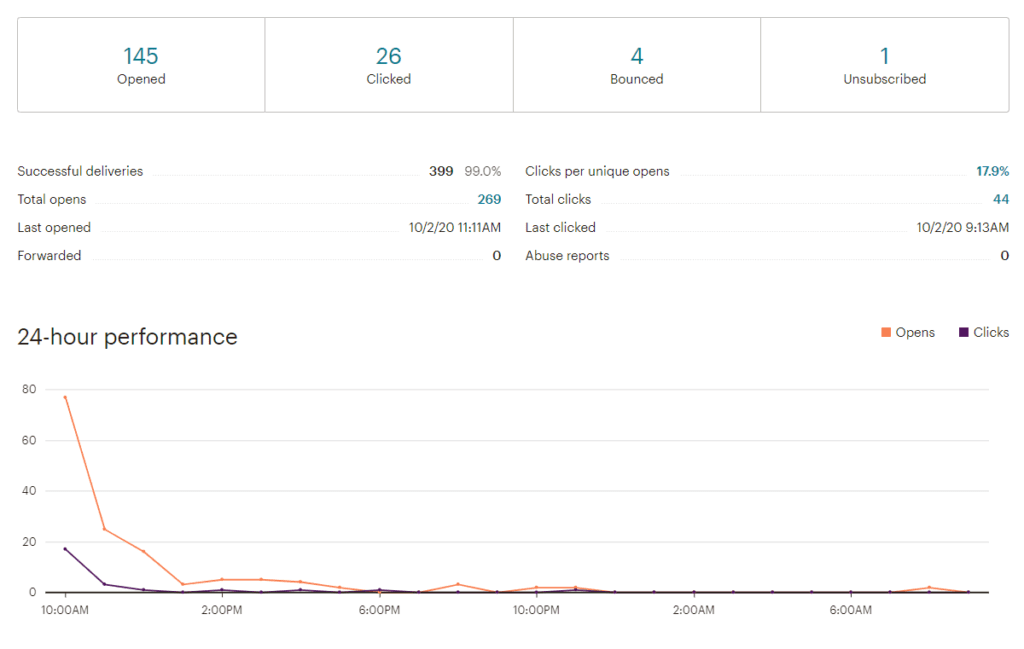 MailChimp's combination of useful features, flexibility, and affordability can prove to be particularly beneficial to your businesses.
Ready to see what MailChimp can do for you? As a proud MailChimp partner, we're excited to share with you what you can do with this versatile marketing platform! Contact us today at stephen@virtualinnovation.co.nz or book call below.