Virtual Innovation – Who We Are!
At Virtual Innovation, we pride ourselves on being the creative geniuses of the digital world, based in Auckland.
We're never afraid to take risks and experiment with new ideas or technologies in the quest for the best result.
Whether it's a new website design for a client or just adding an innovative feature to an existing website, we're the Web Agency that is always pushing the boundaries of what's possible.
Our clients are enthusiastic about our work because they're aware that when they reach out to us, we provide something extraordinary and unique.
If you're hunting for a website design team that's ahead of the trends, then look no further! We are here to deliver cutting-edge solutions and exceed your expectations.
Get ready to be amazed! We at Virtual Innovation New Zealand have the capability and passion to help you reach your goals. What are you waiting for? Let's get started now!
Through our experience of crafting over 20 digital websites for New Zealand companies in the manufacturing and construction industries, we have acquired valuable insights into what key strategies can lead to impressive results.
In this post, we would like to share with you at least seven of these techniques, which when implemented, create remarkable websites that will stand out from your competition.
Introduction
In today's digital landscape, having an online presence is essential for any business -manufacturing businesses included.
A website provides useful information to your existing and potential customers, like what products you provide, where they can buy them, and how they can contact you. Plus, it's the best way to get your message out there without spending too much money on marketing.
Let's explore why manufacturing businesses need a website.
If you're in the manufacturing business, then you know how important it is to have a strong online presence.
Your website is often the first impression potential customers will have of your company, so it must make a good one.
But what exactly goes into making a great website for a manufacturing company?
The first step you need to get right is to engage with a Web Agency that not only possesses local knowledge but also has the experience and is attuned to the manufacturing sector's unique needs. That's where Virtual Innovation excels.
Differences between Manufacturing & Retail Business websites

In Virtual Innovation's experience, most web agencies tend to group business websites together and up until now articles on business digital transformation have tended to focus on retail business websites, which we know are certainly different from what a manufacturing business needs.
We think the key differences between websites for manufacturing and retail can be summarized as follows:
Purpose
A manufacturing business website needs to focus on showcasing the company's products and capabilities to potential distributors, suppliers, and other stakeholders.
While a retail website is primarily designed to sell products directly to consumers.
Content
Manufacturing websites need to include technical specifications and engineering drawings, case studies and whitepapers, and information on the company's history, philosophy, and values.
Retail websites tend to feature detailed product descriptions, images, and customer reviews, along with information on shipping, returns, and customer service.
User Experience
Manufacturing websites may be more information-intensive and technical, with a focus on providing detailed product information to engineers and other technical stakeholders.
Retail websites are designed to be user-friendly and easy to navigate, with a focus on making the purchasing process as seamless as possible.
Marketing and Promotion
Manufacturing websites may emphasize thought leadership, industry expertise, and quality assurance, with a focus on building trust and credibility with their potential customers and society as a whole.
Retail websites may use techniques such as email marketing, social media, and search engine optimization (SEO) to drive traffic and increase their sales. Note: SEO also plays a part in manufacturing websites as you will see later in this article.
E-commerce
Manufacturing websites may have limited e-commerce capabilities or may direct customers to work with a distributor or resellers to purchase their products.
Retail websites typically have a fully integrated e-commerce platform, allowing customers to purchase products online.
Overall, the key differences between a manufacturing website and a retail website reflect the different goals and audiences of each type of organization. This is extremely important for a web agency to acknowledge if it is to produce a website that will perform to a manufacturing business's expectations.
Our 9 Strategies for the best Manufacturing Website
1. Make It Look Professional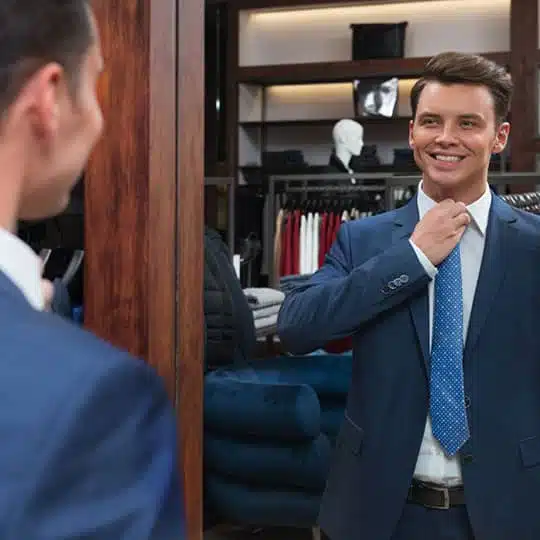 We know first impressions are everything when it comes to your website, so we make sure it looks professional.
This means using clean fonts and a simple design that is easy to navigate and showcases the products you offer.
While visuals are an important part of a website, the written content is just as valuable.
Unless you have a trained copywriter on staff, investing in professional writing services can ensure that your message and information will be crystal clear to all who visit.
After all, there's no point in having a stunning website if it doesn't effectively communicate what you want people to know!
2. Feature Your Products Front & Center
When visitors come to your site, they should immediately be able to see the products you offer.
Put your product images and descriptions front and centre on your home page, so customers know what they can find on your site.
3. Show Off Your Expertise
In manufacturing, having an online presence with a website opens up your business to new opportunities and connections.
An effective website should bolster your manufacturing company's reputation by highlighting your expertise in the field by displaying customer testimonials, awards, certifications and success stories. Such measures to demonstrate trustworthiness will go a long way in helping potential customers and suppliers connect to you.
After all, manufacturing is a field that requires not only quality products but also reliable relationships. With an effective website, your manufacturing company can achieve both sides of this equation.
4. Use High-Quality Images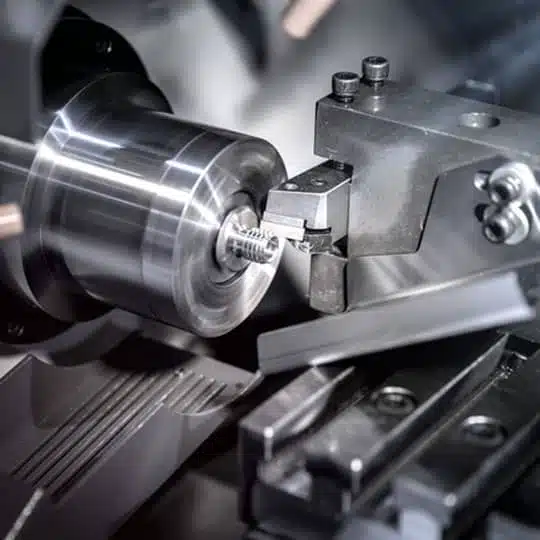 Using high-quality images is a great way to make your website look more professional and attractive.
Just as a chef cannot whip up delicious dishes with poor ingredients, you won't be able to create an exceptional website without top-notch visuals; the value of high-quality imagery is simply undeniable.
Creating videos of case studies is a smart, persuasive way for your company to explain complex concepts and ideas.
Don't forget to showcase your team who are responsible for the excellent products you produce.
Photos of your team members and key individuals will make your website human, giving it a friendly and approachable touch.
If you don't have access to professional photos of your products, consider investing in stock photos that will help showcase what you offer.
5. Focus on the Visitor/Customer Experience
The visitor experience is one of the most important aspects of your website, so we make sure that you focus on making your site easy to use and navigate. We'll help with that!
Whether your manufacturing business is large or small, it's essential to have a well-organized structure that visitors can understand and navigate effortlessly.
Having worked on websites with 8 products to ones with 150 products, we know just how crucial it is to plan the user experience when organizing product pages.
We recommend that you take a step back and view this aspect from the perspective of your site visitor and ask yourself:
How will they search? What matters most to them? Is our site easy for them to navigate?
At Virtual Innovation we believe by making you consider these questions, we make sure your website provides an intuitive flow that will meet your visitor/customer needs.
We will take care of crafting menus and other navigation elements to support this process, and ensure your website's pages load quickly, as well as provide advice and an outside perspective on your processes to help create the right balance.
6. Share Resources & Information

Manufacturing visitors and customers often have specific needs or questions, so make sure your website provides the resources they're looking for to support them.
This may include Product Specifications, a Frequently Asked Questions (FAQ) section to answer common questions and regular How-To articles.
Specifically, you should understand that visitors to your website will often be overwhelmed by the amount of information displayed, leaving them questioning how relevant the information is to their needs. This is why having an FAQ section on a manufacturing website can be so beneficial.
Visitors or existing customers who have questions or concerns about your manufacturing processes, materials, and products can find reliable answers in a concisely organized format, allowing them to make quick yet informed decisions.
Having this type of resource readily available at any time boosts your customer's confidence and trust not only in your company but also in its products.
So, a FAQ section on your manufacturing website demonstrates that your company values transparency and takes customers' interests seriously.
In addition, to improve efficiency, the placement of product specification documentation on your website that is easy to download and easily updated by your company, saves hours of answering and sending out responses to visitor/customer emails.
7. Qualify Your Leads to Reduce Wasted Time
As a manufacturer who sells its products to the public, it's not just about growing your customer base through website visitors – it's also about optimizing time and maximizing efficiency for your company.
To help your website visitors/customers, we suggest that you will benefit from including more insightful questions on forms that you may want to use to gather visitor/customer information.
As an example, one of our soundproofing manufacturer clients, based in Auckland, included a field on their enquiry form that enabled a prospective customer to upload photos or even a video that demonstrated where they needed the acoustic insulation.
By leveraging this approach, they have been able to eliminate any project that doesn't align with their business goals or isn't important enough for them to pursue.
Those living in Auckland will know all about the daily traffic congestion and how much time such a strategy can save!
8. Automation & Integration
By integrating website automation and integration into your existing manufacturing processes, your company can reap numerous benefits.
For instance, you can use it to connect your website with your social media feeds so that your customers can have access to up-to-date information whenever they visit your website or view a feed on their profile, in particular services such as Instagram can be used as a fantastic live photo gallery of your products.
Additionally, integrating your website with your Customer Relationship Management (CRM) software will allow your company to capture and track customer interactions and better tailor your services towards your customer's needs.
Finally, utilizing automated sign-ups for newsletters will help your company keep your customers informed about new products or company updates, efficiently and effectively.
Overall, website automation and integration are important assets for your manufacturing business to consider, to ensure you keep up with the evolving digital trends.
9. Plan for SEO from the start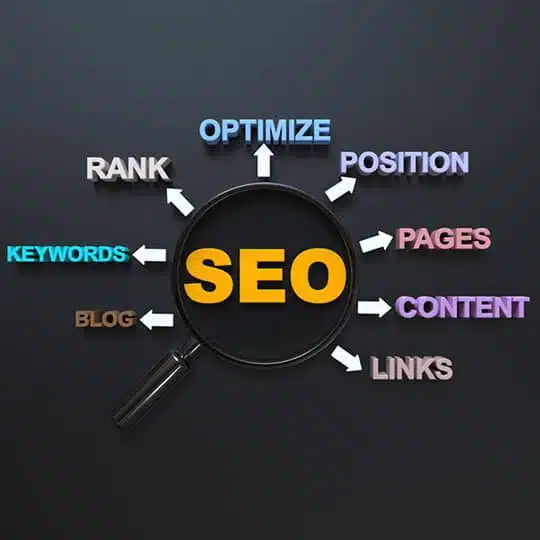 It is essential to identify your website's intended audience as soon as possible since this will determine the SEO strategies that will need to be executed for your company.
Consequently, it will also guide your website's content structure and sitemap creation.
Generally, search engine optimization (SEO) will provide your business regardless of size with the opportunity to gain exposure and increase your web visibility.
It will empower your manufacturing company to easily communicate its products and services, build relationships with your customers and attract potential new buyers through targeted organic search engine traffic.
Moreover, SEO helps you as a manufacturing company convey your branded stories to showcase your unique identity and messaging in comparison to your competitors.
Furthermore, SEO can be used to craft your website structure to boost customer service and build credibility, which will generate trust from your customers and make your company stand out as an experienced industry leader that offers reliable manufacturing services.
Conclusion
Finally, we suggest that it's essential to keep your website updated with fresh content regularly. This will show visitors that you're active and invested in your online presence and that will keep them coming back for more.
As always Virtual Innovation gives you more than you expected.
At the beginning of this article, we aimed to give you an insight into 7 strategies for a great manufacturing website instead we gave you 9.
By following these 9 strategies, you can be sure your website will make a great impression on potential customers and help you build a more efficient business.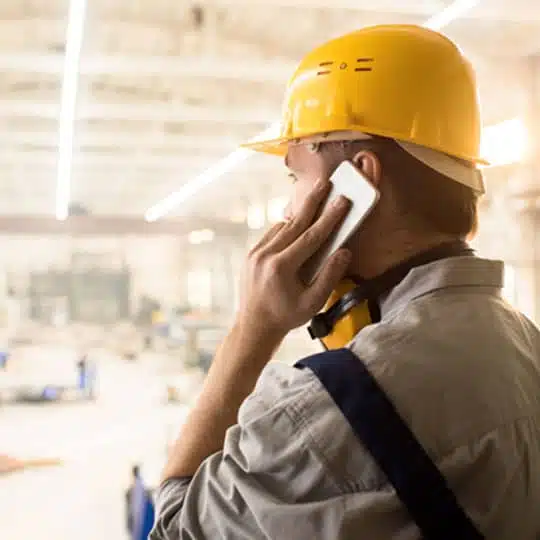 If you are interested in an affordable website for your manufacturing business, utilising the strategies we have mentioned above, look no further than the awesome team at Virtual Innovation, your go-to Web Agency in Auckland New Zealand.
We will pull it all together for you. so please contact us, and make an appointment. We would love to chat about what we could help you achieve.
Thanks for taking the time to read our article. We hope it will help you reach your website's goals If you have any further questions or need more assistance, please contact us.