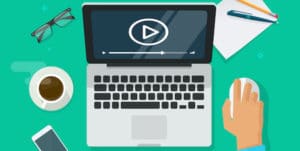 Did you know YouTube is the second largest search engine in the world?
It is not only that! 72% of consumers believe they are more likely to purchase a product or contact a company after watching a video about them.
Explainer videos are not free, but they could be one of your savviest investments for this year. Whether you are looking at creating just one to show off a key product or you are considering developing a series to educate your prospects and clients, you are on to a winner.
Why Explainer Videos?
A client said to us recently: 'Explainer videos seem less salesly. They come across as they are trying to show me something instead of selling me something. I felt like watching the whole video'.
This is a sentiment backed up by data. Explainer videos are generally short and sharp. They keep attention better than many other forms of video.
If they are designed correctly and have a good script, they can get large amounts of information across in a very short time.
They cross barriers by putting complicated concepts into an easy to digest format that you can reuse many times.
Here are 3 ways you can use your explainer video. It will pay itself off quickly.
24/7 Salesperson
While you and your team sleep your videos is always available. Using a video at the top of your home page can increase engagement while driving people to take the next step and contact you or buy from you.
Not only that. Did you know that Google ranks your website higher if it uses video? Especially if it is on YouTube.
More with Less
People have never been shorter of time. Being able to condense 10 minutes of reading into a 1-minute video is exactly what people are looking for.
With the right transitions and a friendly voice over your visitors will remember you better and they will gain confidence in what you do.
If a picture says 1000 words, then a video says 100,000.
Repetition
Ever wondered why so many big brands play the same ad repeatedly on television? Repetition works.
You can use your video in many places for your marketing strategy. It really becomes a no-brainer. Some of our favourite ways include:
Email Signatures – By adding a YouTube link to your signature, every admin email becomes a marketing email.
Remarketing – Visitors to your website will be able to see your video on Facebook. This reinforces your brand and product message.
Joint Ventures – Are you struggling to get referrals? Joint venture partners love sending out engaging video. You will get a higher return on those emails.
Do you want to learn more about getting your own explainer video? Speak to one of the Virtual Innovation team.
We have the expertise and skills to understand your message and brand and turn it into a potent piece of marketing content.
Virtual Innovation has created amazing explainer videos for companies across New Zealand and the world. We even worked with the united nations(ask us about that story!)
Have a look at some of the videos we have created and request a quote for your explainer video project here.